Frank Aufiero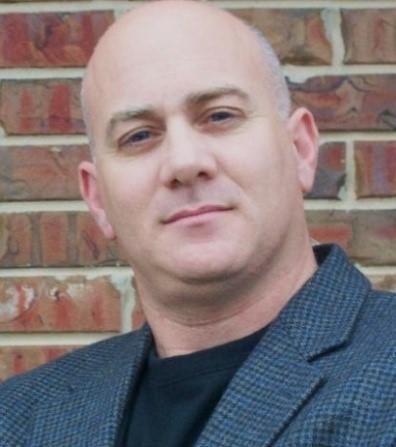 Frank Aufiero is the Founder of Total Roofing Solutions & Construction, LLC. Frank started in the Roofing business in high school back in 1984 working along side his stepdad on weekends and over the summer as an installer. Frank Spent 4 years in the U.S. Army serving in the signal corp.
Frank Co/owned S& F Roofing (now Steve's Roofing ) in Pasco county Florida for several years before branching out on his own in Oklahoma & Texas. Frank has earned ICC Certification as a National Roofing Contractor/ SubContractor as well as Oklahoma Commercial Endorsement and GAF Certified weather stopper Roofing Contractor.
Frank believes that each customer represents a long term relationship and friendship. He expects his team to strive for 100% customer satisfaction. Frank is an avid real estate investor as well. He has been married to his wife Becky since 1992 and they have four children and one grandson.
Chad Henning
Chad entered the restoration and roofing business in 2006, coming from an extensive background in the hospitality industry where he was a General Manager and oversaw the family restaurant for over ten years. Chad often draws from his family restaurant training and his experience to exceed customer expectations and provide the best restoration experience.
In his ten years of involvement in the restoration business, Chad has worked catastrophe areas throughout the country and has the unique experience of working as an insurance adjuster. This added experience gives Chad a unique perspective, which he applies to acting as the advocate to the homeowner. Chad has helped over 1000 homeowners with storm-damaged property by walking them through the insurance process. He is an insurance specialist and a certified GAF Weather Stopper. The things Chad enjoys most about the restoration industry is the ability to build relationships and create a hassle-free experience for his customers: becoming a trusted advisor to the homeowner and an experienced advocate for the homeowner as they navigate the sometimes-complex insurance process. Chad chose Total Roofing Solutions & Construction because the company emphasizes corporate-wide the professionalism, honesty, and integrity that he has always taken pride in and operated with.
Chad, his wife, and five children enjoy such as: Football/Basketball-Saltwater Fishing/All Water activities/amusement parks with the kids. Chad also has deep faith in God and appreciates all that has been given to him through God grace.
---
---
Kai Abelardo
Kai Abelardo has been working in the home improvement industry for over 8 years now. He started off as a investor in houses in the real estate industry estimating repairs, figuring out solutions to problematic situations which resulted in over 25 homes being flipped. Kai has brought his extensive knowledge of the ins and outs and all aspects of home and commercial properties to Total Roofing Solutions and Construction. He has also owned a few companies and has instilled a work ethic like none other and always providing customers with honest and integral opinions and solutions to their problems. He has been in the restoration and roofing industry since 2011 full time. Through out that period he has helped hundreds of clients get covered correctly by their insurance company for damages of all sorts, including water restoration, hail damage, and wind damage. His perspective on homes and solving issues is a unique asset in this particular industry and always makes sure the client is 100% satisfied at the end of the day.

Kai graduated in 2008 from Florida Atlantic University, with a BA in International Business and Trade. He engaged to a wonderful young lady Genesee and had 2 step children and 2 dogs. In the off time Kai enjoys outdoor activities like, mountain biking, surfing, snowboarding, golfing, hiking, wakeboarding, fishing, and of course spending time with the family.
John Smolnik
I have been in the residential and commercial restoration business for the last 4-1/2 years, and have brought my experience, knowledge, and professionalism to Total Roofing Solutions and Construction, as of June 2016. I have assisted hundreds of homeowners in restoring their homes that were previously unaware they could even qualify through their homeowners insurance. With references and testimonials from hundreds of homeowners and property managers Ive helped that were completely satisfied with me, the way I carried myself, and the quality of our company's work, you can rest assured knowing you are in good hands with me. Real life interaction has been my best form of education which I believe cannot be taught in school. I have over fifteen years of customer service experience that has groomed and continues to groom me for this role. I enjoy working with homeowners and helping them. When I hear a homeowner say, "I never thought it would get approved" and when I able to assist with getting them approved it brings me a great amount satisfaction knowing I've benefited the homeowner and helped reinvest value into their property. If I could hang that statement, on a wall, as a form of a certificate, I would. My daily duties consist of calling on leads, inspecting homeowners real property for storm damage, performing minor repairs, assisting homeowners with color selections, coordinating multiple trades and over seeing the production of my projects just to name a few. The part of this job that brings me the most amount of satisfaction is the skeptical and or pragmatic homeowner that Im able to get approved and totally dissolve all those fears. When I have spare time I enjoy watching the Vikings or any Minnesota sports team. My family probably thinks Im a tad unstable when it comes this. I also enjoy spending time with my little rug rats helping them build their new play-set, building a tree fort, watching movies and playing together.
Go Back
Customer Reviews
- 5 Stars

"Frank provided excellent customer service. He worked diligently with our insurance adjuster to ensure all products needed for a complete and exceptional roof were included in the claim. His working crew were respectful and worked efficiently. Thank you Frank and Total Roofing!" - Darla G.
- 5 Stars

"Total Roofing Solutions does a fantastic job! Always dependable and gets the job done right. Frank is honest as the day is long. Great to work with and I recommend them every chance I get!" - Ann L.
- 5 Stars

"They were so great to work with on my storm damaged house. I have had 2 bad experiences in the past, and the guys at Total made me forget about those real fast." - Roy S."